Moving into your first apartment is really exciting – you're finally free from your cramped dorm and shared bathroom (yuck!). And if it's your first time moving into a new place, we know it can be a little overwhelming. Bare walls and furniture-less rooms got you down? Don't worry, with the help of our partners at Bwalk.com, we've got your guide to making your brand new apartment feel like a home (even if it's only for 12 months).
1. Budget your time, energy, and resources.
Coming out of college, we know you're probably working with a limited budget – and that's totally ok. Be honest with how much you'd like to spend on your space and allocate the appropriate amount for items you know you need. Don't waste your money on things you can do on your own, like painting, building, and installing furniture! In this bedroom, light and dark distressed wood, botanical accents, and a copper chair exude effortless vintage chic vibes.
2. Start with the basics.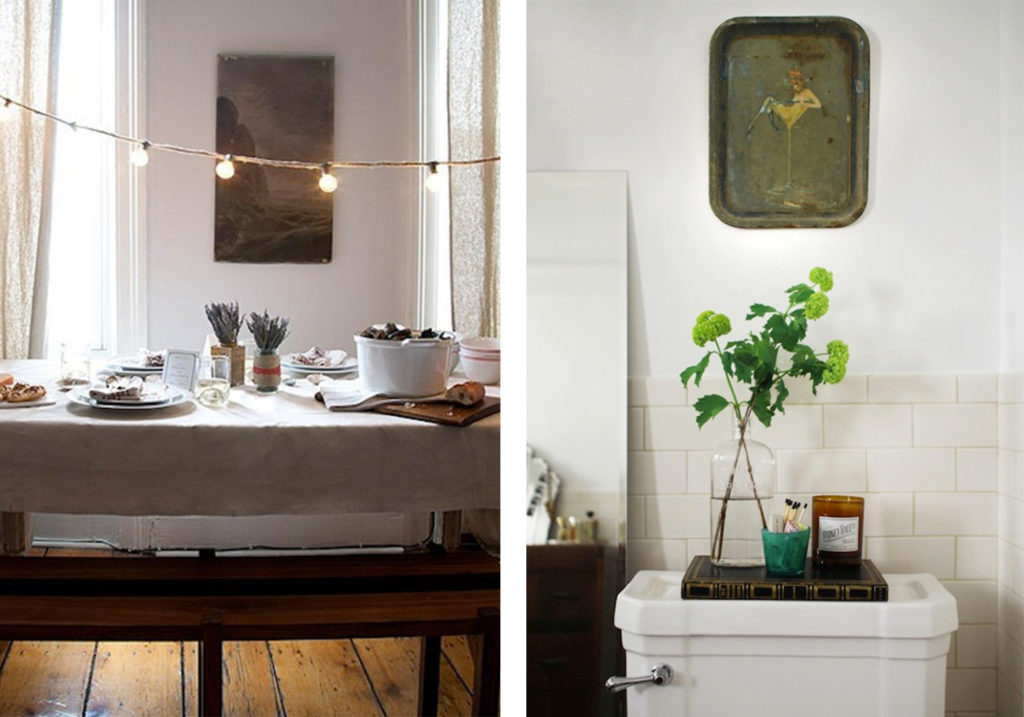 If you're starting from scratch, there are a few things you know you'll definitely need. It might be necessary for your boyfriend to have an incredible media center, but for you, it may be more important to make sure you've got awesome lighting in your bedroom. Regardless, spend your hard-earned cash on the things you know you'll need. (Hint: a high-quality bed is a really good place to start!)
3. Paint is your friend.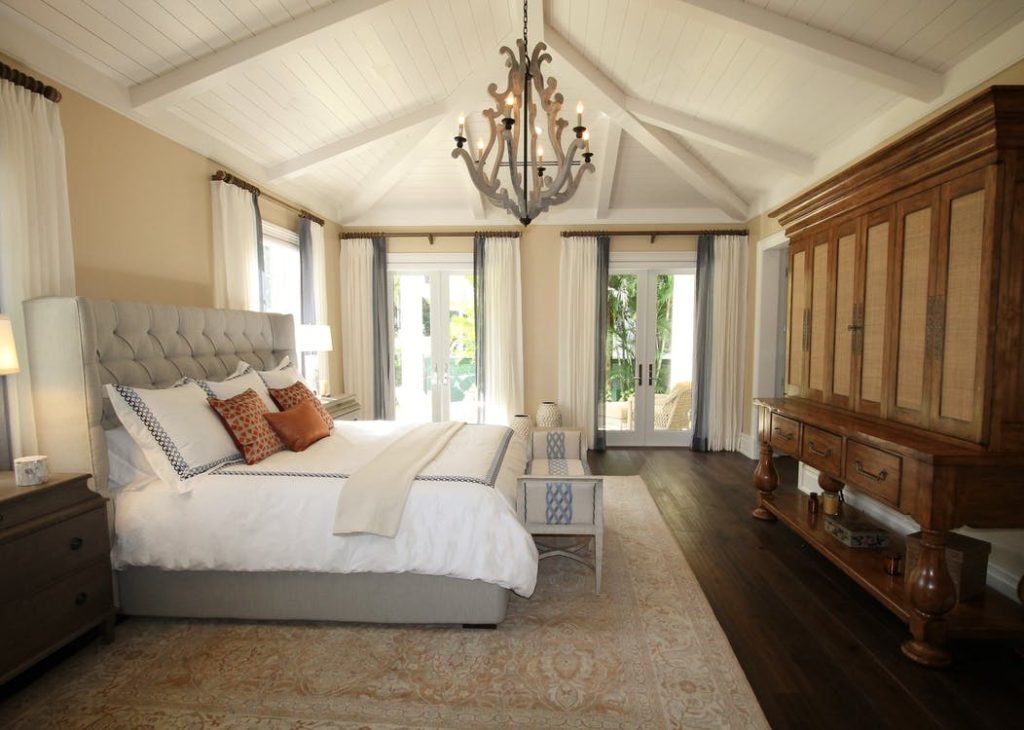 via Boligliv // The Fresh Exchange
Painting your walls is a really cheap, fun, and easy way to spruce up blank white walls. You can't go wrong with a simple color change but if you're confident in your artistic abilities, use paint to play around with geometric shapes, ombre techniques, and different textures.
4. Spruce up the floors.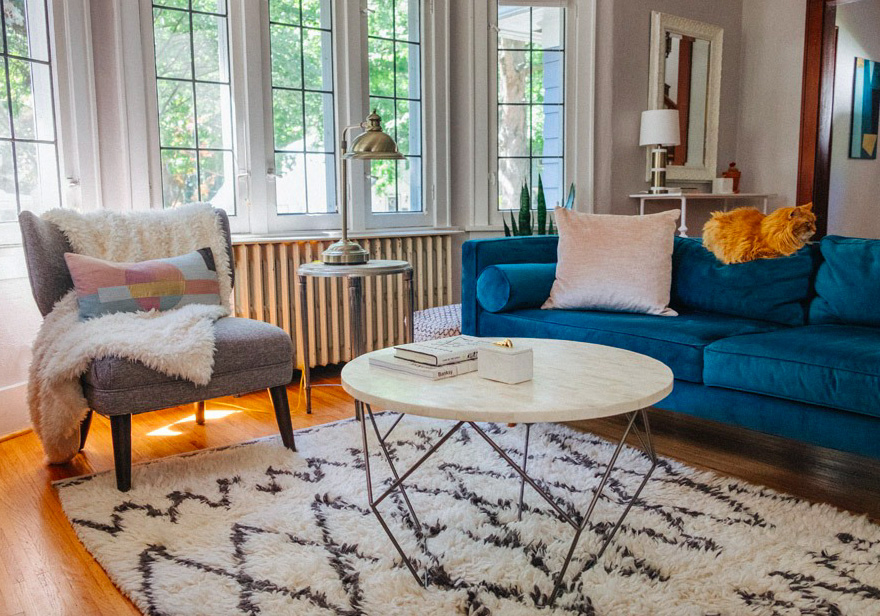 via Front + Main
Adding a rug or two can really shape up your space! You can find great large area rugs for relatively cheap and they're an easy item to change in and out if you get bored with the pattern or style. Try layering rugs on top of each other for a textured, eclectic look. If you live in a studio apartment, consider using a variety of rugs throughout the space as a way of separating your "rooms." Here, a fluffy, large area rug complements the light hardwood floors and rich blue sofa.
5. Find a signature scent.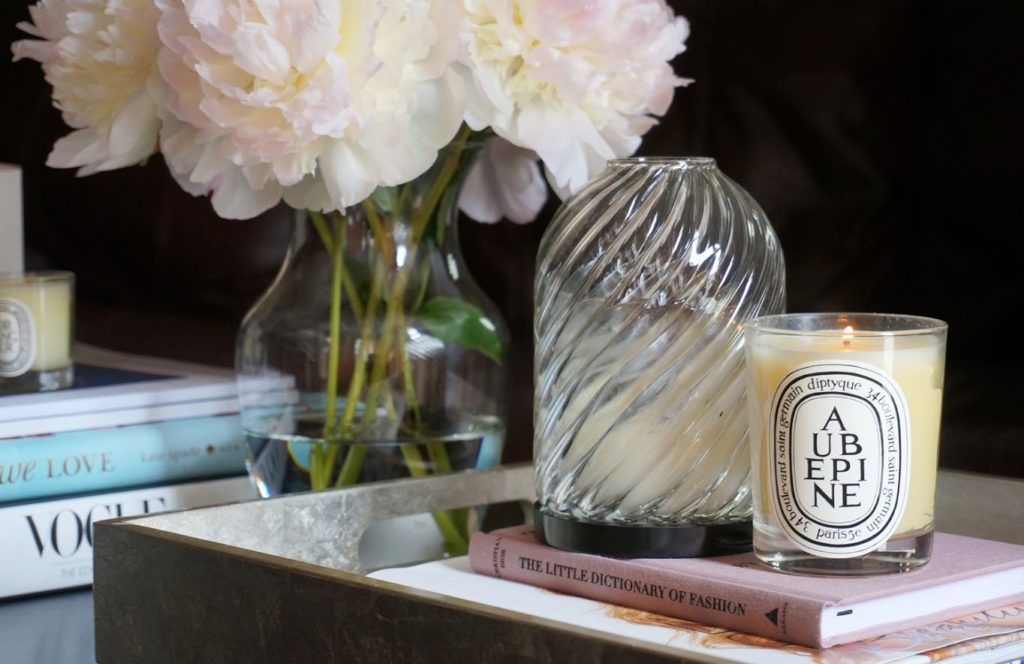 A signature perfume makes you feel a little more polished and put together so why not bring that same idea into your new home. Having a signature candle or incense scent in your apartment will make your entire space feel cohesive and connected. Plus, you can find beautiful candles that can double as a table or shelf decor!
6. Switch up your hardware.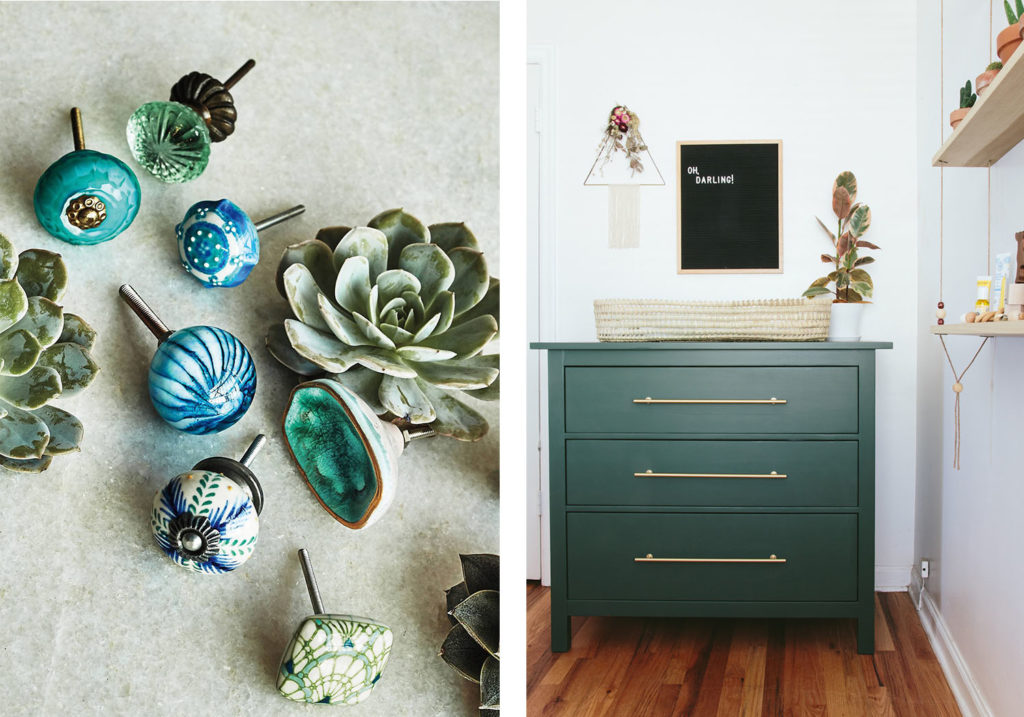 via Anthropologie // Paige Jones
If you're anything like us, every time you walk into Anthropologie your eyes go directly towards the beautiful drawer pulls and dream of the day you can integrate them into your home. Good news, now you can! Switching out your hardware is a simple way to inexpensively upgrade any piece of furniture, whether it's in your bedroom, bathroom, or kitchen.
7. Treat your windows nicely.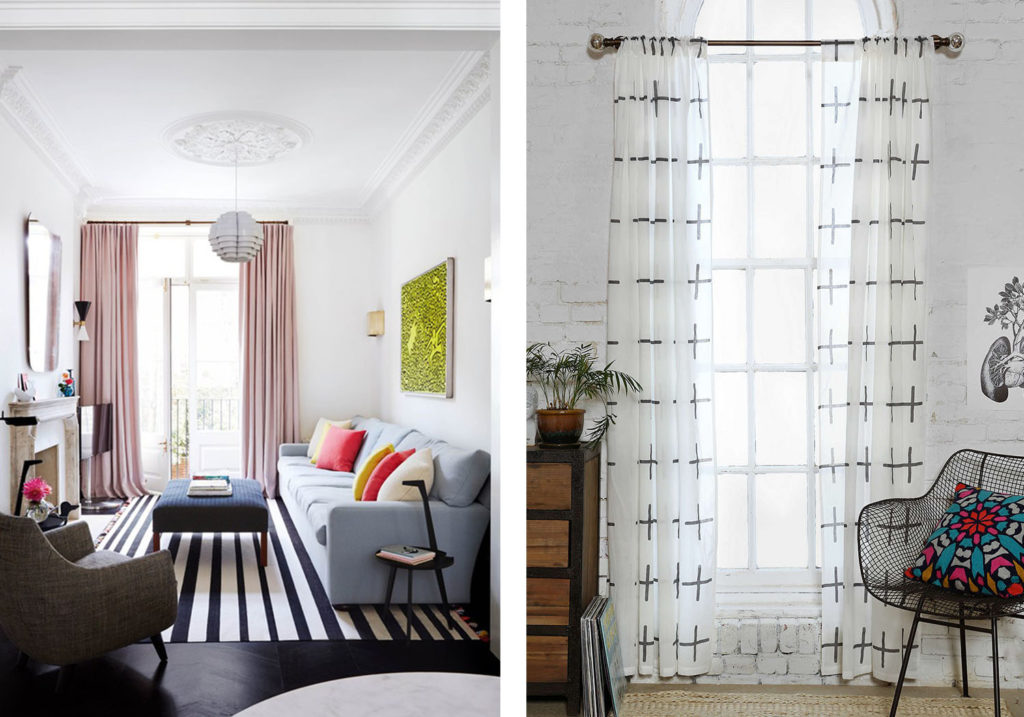 via Savvy Home // Urban Outfitters
Nobody wants to see a naked window… or see you naked in your window! Ensure that your home remains private by adding window curtains that can be both beautiful and functional.
8. Add sentimental decor.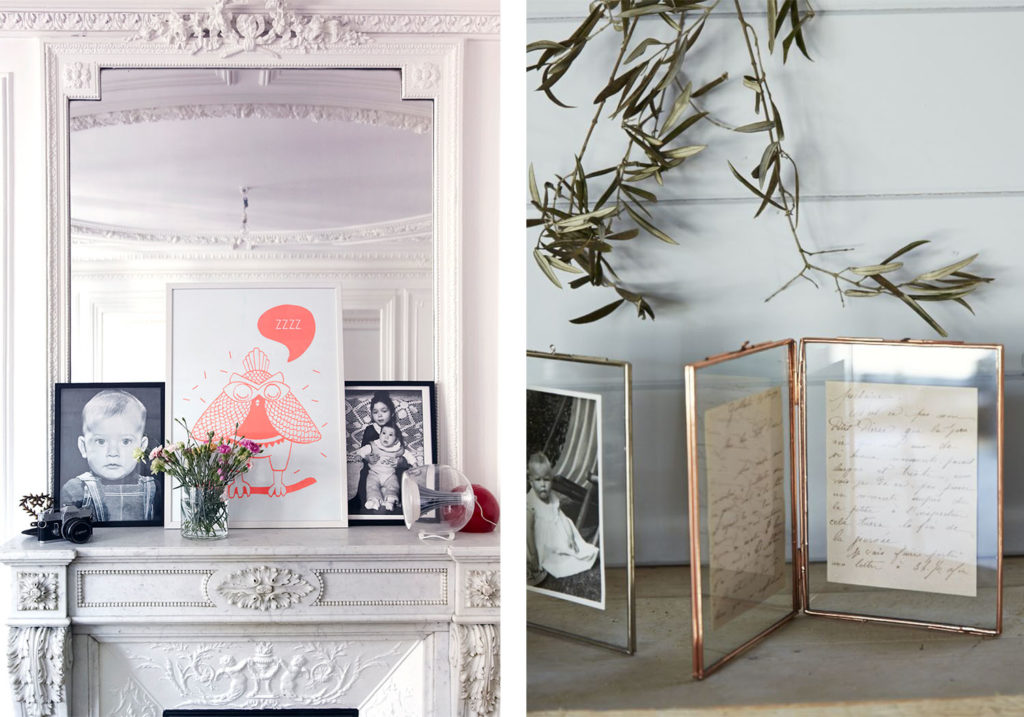 via By The Way
Nothing adds warmth to your new home like a tea set that your grandmother passed down to you. Meaningful items are what add dimension, life, and positive energy to your space. It's the little details that really make you feel at home.
9. Plants: the quietest roommate you'll ever have.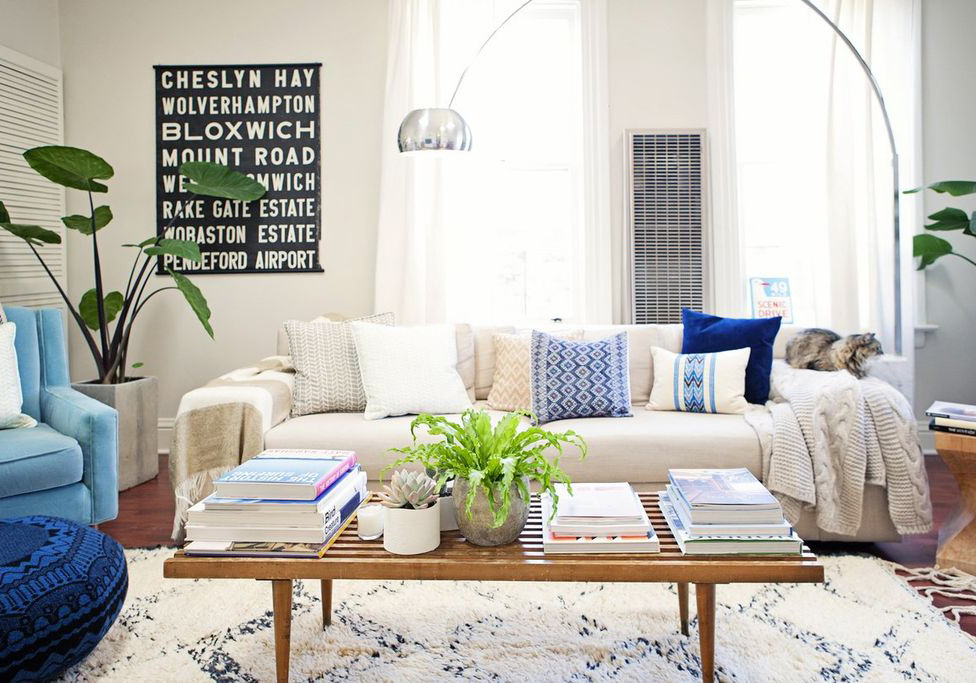 via Zillow
Fresh plants are a perfect way to fill those empty corners in your new place. If you don't have a green thumb, go with low-maintenance indoor plants like English ivy, rubber trees, and snake plants. Want a little more of a challenge? Our fave is the fiddle leaf fig tree!
10. Throw a sweet party.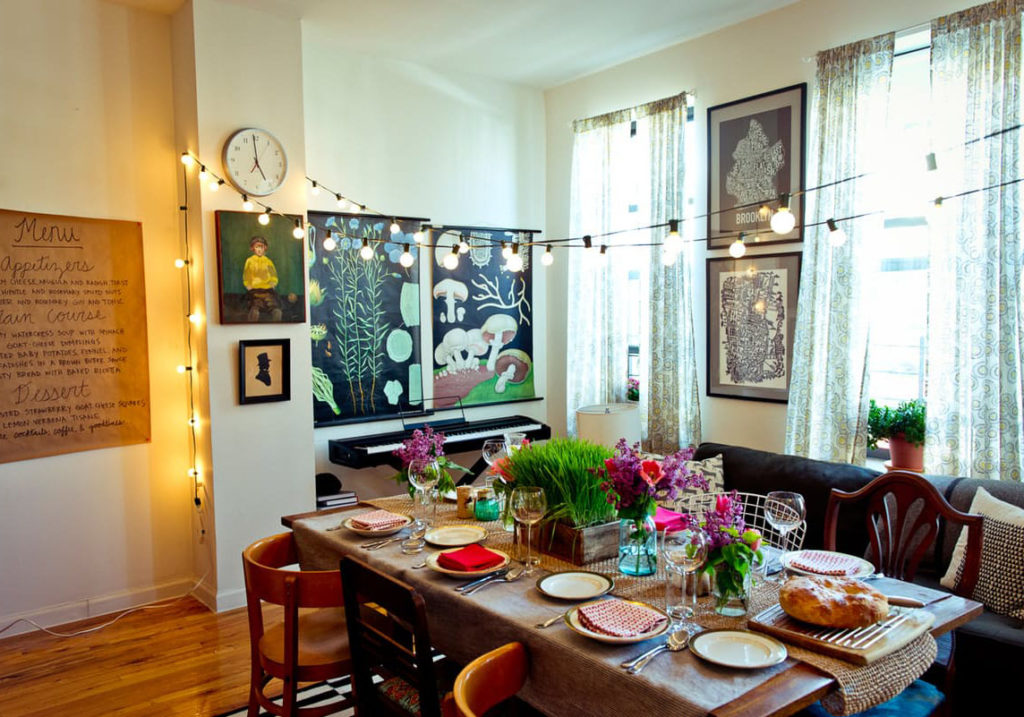 Throwing a party for all your friends is not only a fun way to celebrate your new place but it also forces you to deep clean your humble abode before your guests arrive. Nothing makes you feel more at home than inviting everyone you love to enjoy your new digs.